Gillem Logistics Center
is an 1168 acre master planned logistics center. It can accommodate over 8 million square feet of state-of-the-art e-commerce and  distribution facilities from 100,000 square feet to 1.5 million square feet. Phase 1 is currently available for Build-To-Suits for lease and mixed use land sites for sale.  
Learn More
Forest Park Development Partners, LLC ("FPDP"), in conjunction with Robinson Weeks Partners, is the Master Developer of Gillem Logistics Center. Robinson Weeks' principals have developed/acquired over $3 billion of industrial properties over the last thirty years.  Learn More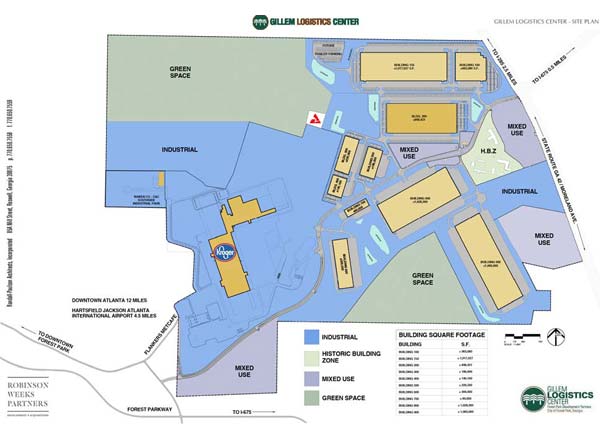 FORT GILLEM SITE PLAN
Click on the image to view
and download a PDF file.
BUILDING 200 PROGRESS VIDEO
Click HERE to view the Building 200 Plan